éclairages réciproques means mutual lightings.
A couple of years ago, Laurent Soudier and me went for a joint artwork: combining my photographies with his textes. We started working together in 2008
Our collaboration was not only fun, but we came out with a book, the pages are below for your viewing pleasure.
Full screen width below to let you get most out of it!
You'll see my pictures at the left, and Laurent's texts on the right. Of course, if you're not French you probably won't get that incredibly accurate way Laurent translated my images into texts. We're looking forward to redo the same exercise some day the other way around. That time I won't ask him to imagine a text on my photographs, but I will then have to find or take the right images on the texts he'll serve me for the challenge. Looking forward to it.
My photographs on the left, Laurent's talent on the right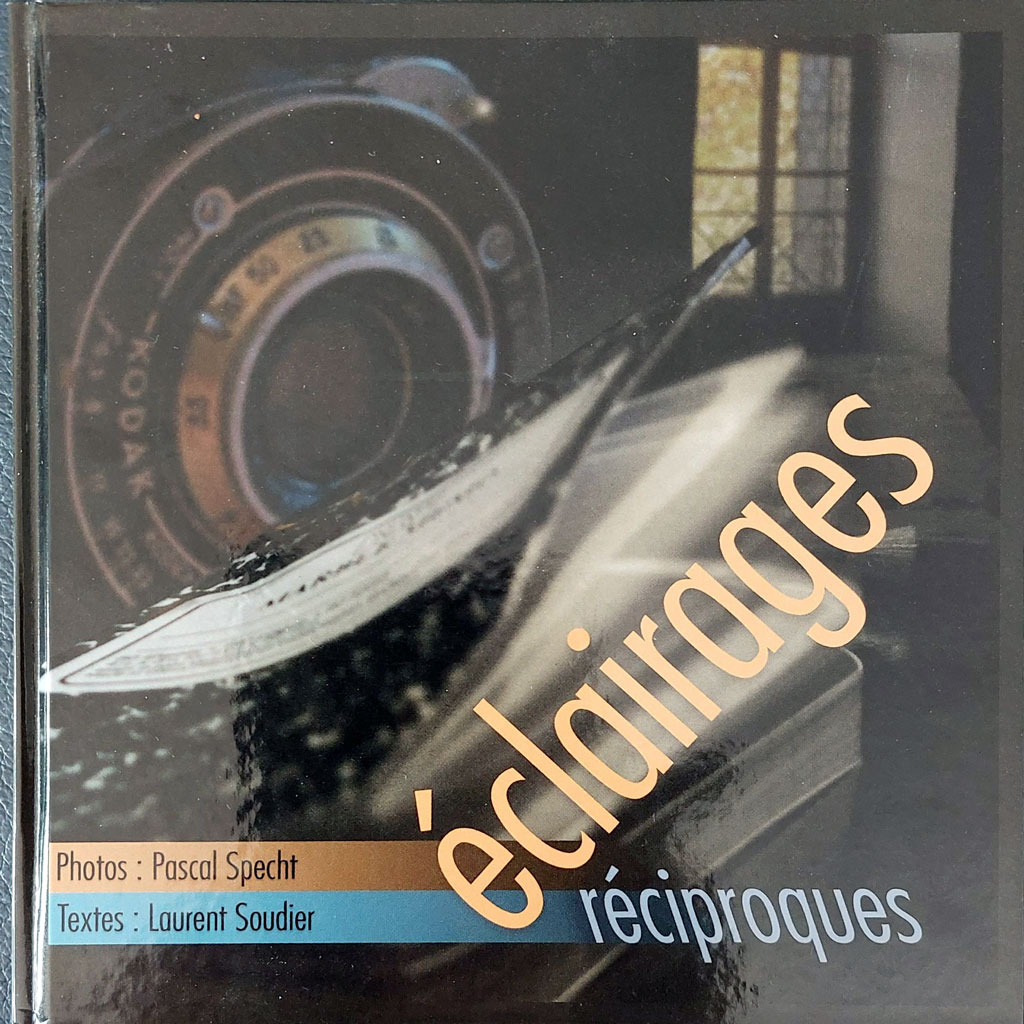 Photos (c) Pascal Specht
Textes (c) Laurent Soudier